Free entry & packed with family fun, introducing the Pleasure Beach Gardens!
Located just a short walk away from Great Yarmouth Pleasure Beach, the Pleasure Beach Gardens are packed with numerous activities to provide fun for all.
12 Hole Safari Themed Golf
Test your putting skills against your friends and family on our 12 hole crazy golf! Packed full of action and plenty of animal friends the Safari themed course is not to be missed. Tickets can be purchased at the Gardens Food & Drink Kiosk.
The Upside-Down House
A unique experience for everyone who enters! Take a selfie with your family and friends in a topsy-turvy world. Ever been to a house where the bed is on the ceiling and the lights are on the floor? We didn't think so. Prepare to have your mind blown.
Tickets for this attraction can be purchased at the Upside-Down House.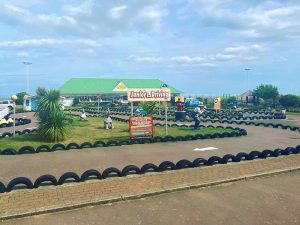 Learners' driving school
(Kids' coin-operated cars)
The perfect place to give your child their first driving lesson! Jump in one of our coin-operated cars and teach the little ones how to navigate their way around our easy-to-drive track.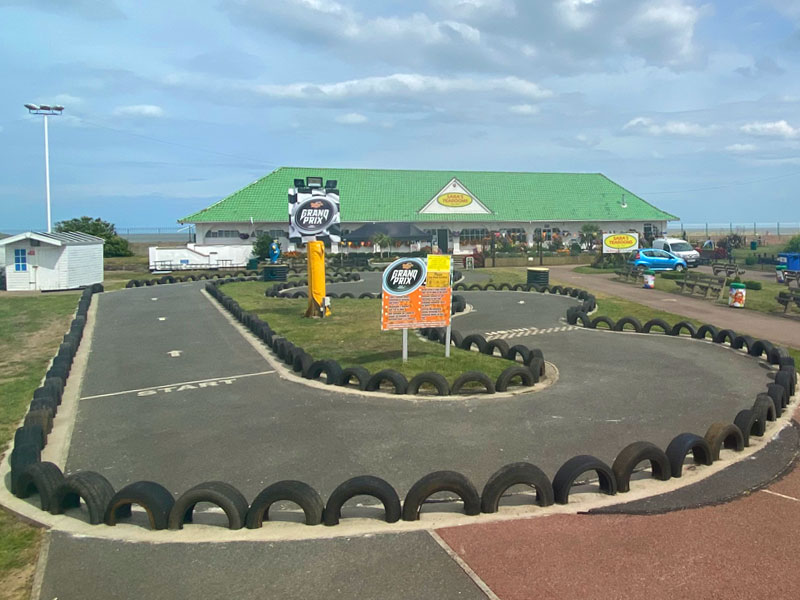 Grand Prix
(Kids' coin-operated cars)
Compete against your friends in Grand Prix style cars on our race track!
This attraction is aimed at younger children and will keep them entertained for hours on end.
Pleasure Beach Mining Company
(Panning for Gold)
Could there be some buried treasure hidden somewhere at The Pleasure Beach Gardens? There's only one way to find out. Purchase your mining kit at the kiosk and see how much gold you can find!
Jurassic Gardens
(Coin operated cars for older kids)
Take on T-Rex! Navigate your way around our Jurassic Gardens track in our coin-operated cars, but beware the dinosaurs!
Drivers must be a minimum of 1.3m tall.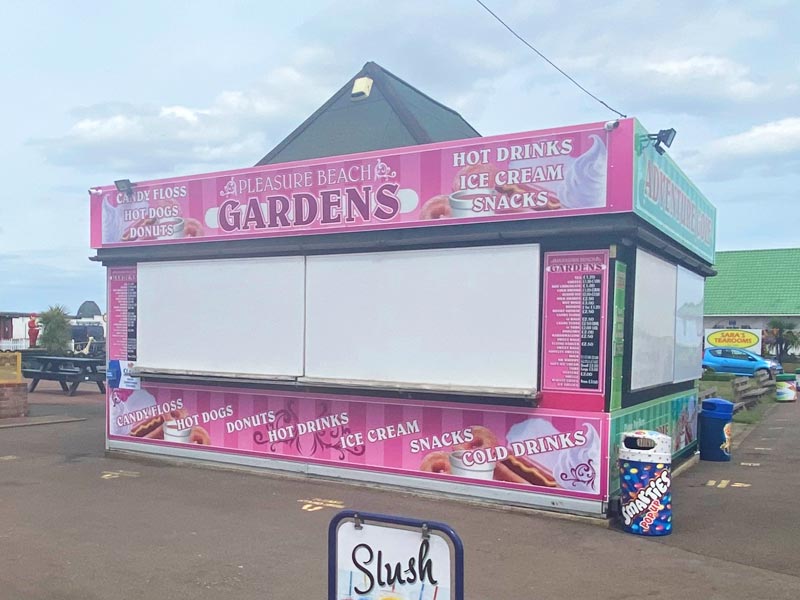 Garden's Kiosk
(Food & Drink)
Ideal for snacks and refreshments. The Garden's Kiosk serves a wide range of treats including Donuts, Hot Dogs, Candy Floss, Ice Cream, Tea & Coffee, Cold Drinks and Milkshakes!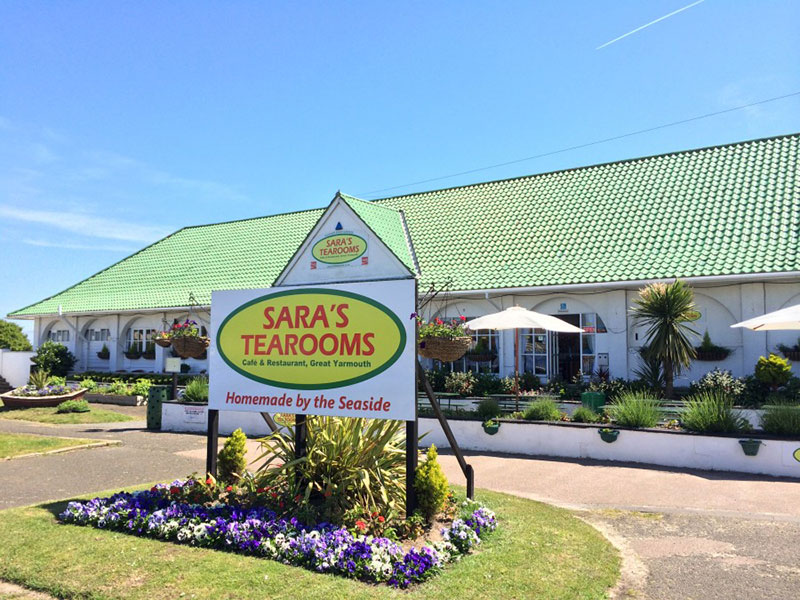 Sara's Tearooms
(Food & Drink)
Don't miss the award-winning Tearooms, a customer-focused, family-run, dog-friendly cafe serving delicious homemade cakes and tasty meals. It is located along the sea wall and found at the back of the Gardens.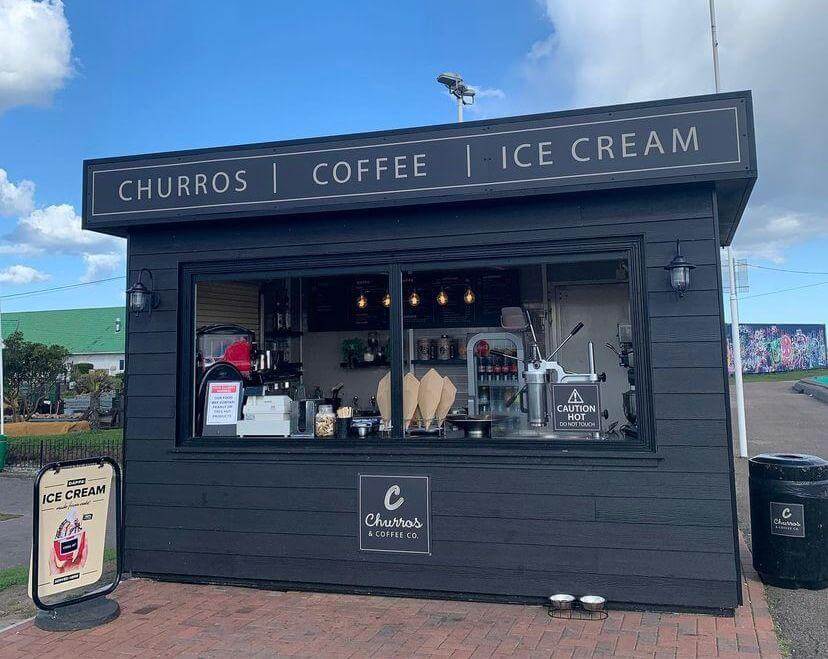 Churros & Coffee Co.
(Food & Drink)
Located on the Pleasure Beach Gardens, the Churros & Coffee Co. serve a selection of tasty snacks and drinks, as well as luxurious Ice Cream
and their signature Churros.
Fortune Telling Hut
(Tarot)
Interested in a palm reading or having your future told? Come and visit the Cyber-Witch Circus by Paula Lester. No need to pre book – walk-ins accepted.